The requested page is not available for selected version.
end while
Denote the end of a while/end while block, and return control to the beginning of the block.
There are no arguments for this action.
This action may be used within the following project items: test modules and user-defined actions.
The following settings are applicable to this action: none.
Action Lines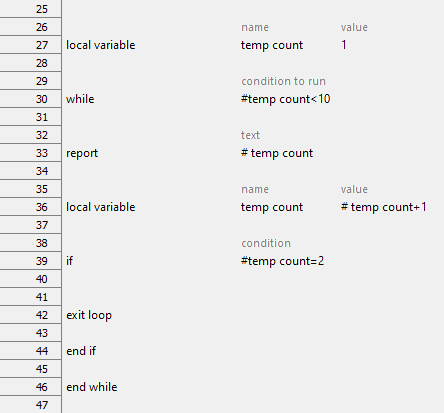 Result