The requested page is not available for selected version.
else if
Execute the associated action lines if the specified condition is satisfied.
condition

Expression that evaluates to a Boolean True or False, and sets the condition upon which associated action lines are or are not executed, respectively.
This action may be used within the following project items: test modules and user-defined actions.
The following settings are applicable to this action: none.
Action Lines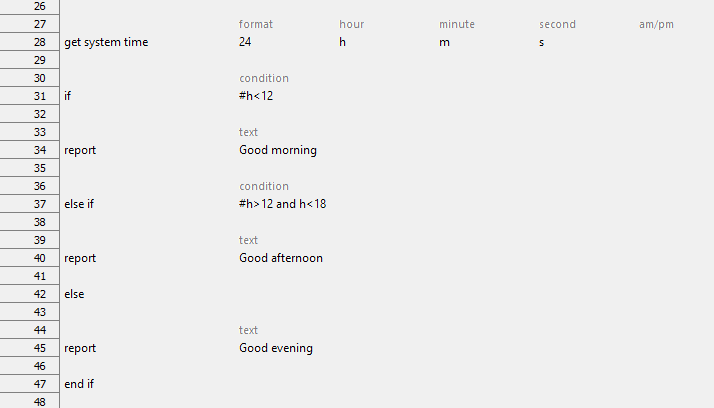 Result