The requested page is not available for selected version.
standard ASCII only
When set to yes, TestArchitect discards any characters whose decimal ASCII codes are not within the range of 32-127.
yes, no
no
The range of allowed ASCII characters when this setting is set to yes includes all the printable characters found on a standard English language keyboard: letters, digits, punctuation marks, and a few miscellaneous symbols.
A full chart of ASCII codes maybe found at the website ASCII-Code.com.
Action Lines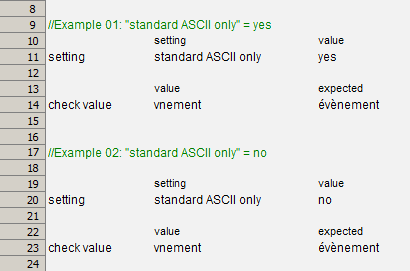 Result